Bus advertising in Denmark
Bus ads are a popular form of advertising in Denmark, and Copenhagen in particular, with more than 30% of all Danes living in the capital area. If you´re looking for bus advertising in Copenhagen or any other city in Denmark, you´ve come to the right place. Contact us for availability and price by calling us directly on +45 2296 2255, or leave a message in the contact form below.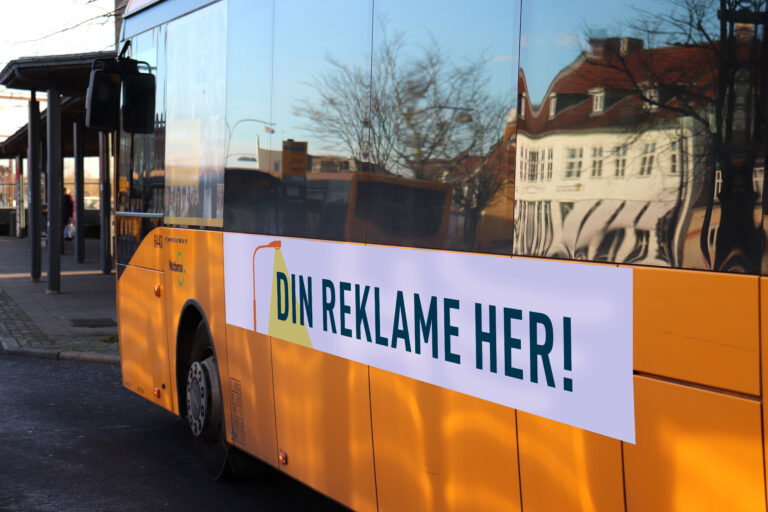 At Lightpole, we have many years of experience with outdoor advertising in the biggest Danish cities. Bus advertising is an effective way to gain visibility to your audience.
There are thousands of buses around Denmark every single day, where you as an advertiser have the opportunity to let your message be seen by many of the hundreds of thousands of motorists, pedestrians and commuters who every day cast their eyes on the buses' visible advertising banners on the sides and the back of the bus.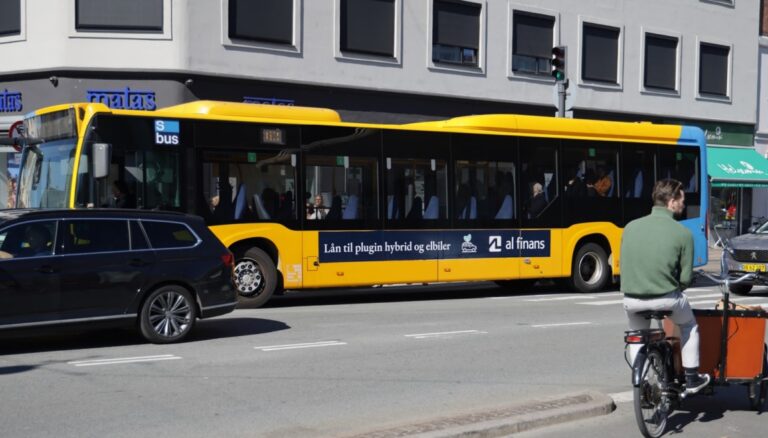 An advertisement at a busstop is a quite popular advertising platform, not only in Copenhagen, but in all of Denmark.
Busstop ads are not only an effective medium towards people waiting for the bus. As the media platform is very visible and placed right by the roadside, both motorists, pedestrians and bicyclists will be exposed to your advertisement. 
For enquiries about the availability of a specific bus advertisement locations, please get in touch with us by email, phone or use the contact form at the bottom of the page.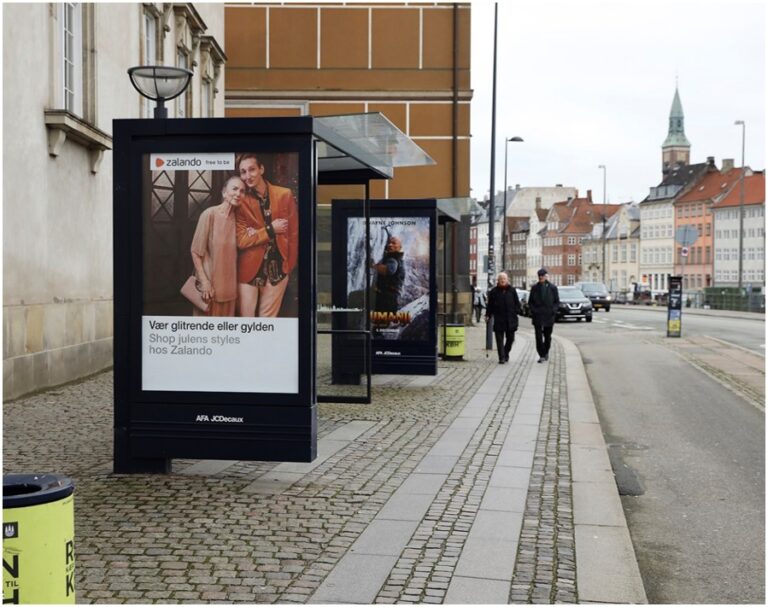 A bus advertisement is not just a bus advertisement. There are actually many different things you need to consider in relation to what options you have in relation to the placement of the bus advertisement and the target group or groups you want to hit with your message.
First, you need to think about whether your target audience is inside the bus – or outside the bus. It sounds banal, but you must first determine whether your customers are people who take the bus, or whether it is people who are in the areas where the bus runs, such as pedestrians or motorists, who should be given the chance to see your advertisement either on the left side of the bus, the right side, or on the back of the bus. It all needs to be thought through if you are to optimize your investment.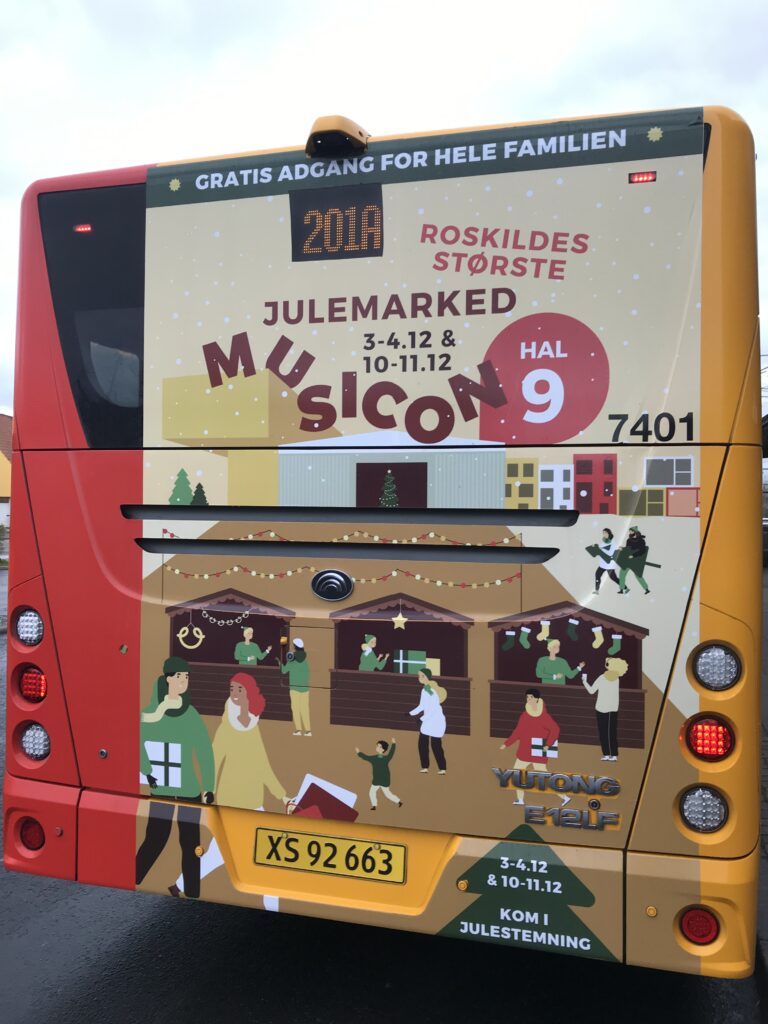 Want help with your bus advertising in Denmark?
Your ad on the outside of the bus, or at a busstop? Send us a message and we´ll get back to you soon.